Welcome to The Lisbon History Center

ITEMS AVAILABLE FOR PURCHASE
"Recipes & Remembrances" (Cookbook), Lisbon History Center 2010 wire bound, $3.00+shipping.
​
"Story of Another Time: Franklin Township, Linn County, Iowa" (Book), 2008, wire bound, $5.00+shipping.​
Note: "Story of Another Time" book include biographies of the area's early inhabitants as well as historical information and period black/white photographs.
​
Lisbon History Center T-Shirts $6.00+shipping,
​
​"A Walk Through the Past" books cataloging our cemetery walks $5.00+shipping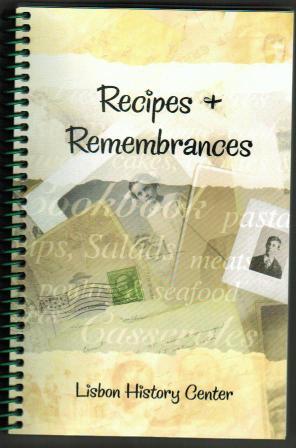 Contact Web Master at ericyarbrough@lisbonhistorycenter.com
To order contact The Lisbon History Center at (319)455-2714 or at info@lisbonhistorycenter.com.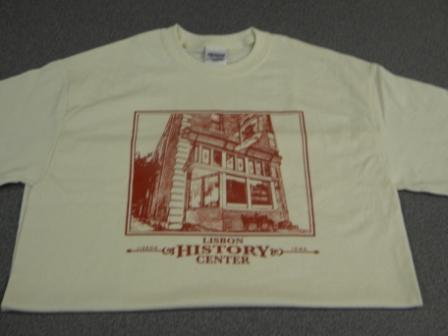 -We are currently trying to deplete our inventory of t-shirts at the history center. We have t-shirt sizes Medium, Large and Extra Large. The reason for the price reduction on these shirts is that we are currently working on a new design that we would like to unveil in the coming months.
If you are interested in a t-shirt or any other merchandise at the history center please contact us at info@lisbonhistorycenter.com and let us know what you are looking for.