Events at The Lisbon History Center
Welcome to The Lisbon History Center

Contact Web Master at ericyarbrough@lisbonhistorycenter.com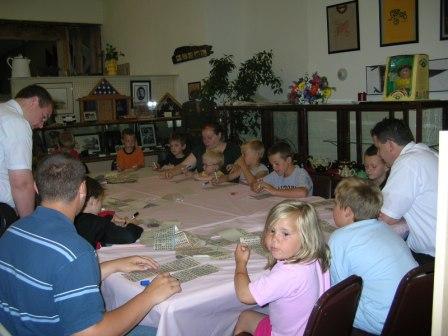 If you have an event you would like to host at The Lisbon History Center please contact us. Big or small we have seating for about forty guests and can set up for many different events.
-The Hunt is On! The Lisbon History Center is asking for your help. We are working on updating our collection of information on the homes in Lisbon. We are asking for anyone that has new or old pictures of any homes in Lisbon if you could sent us pictures or any information. Whether you lived here ten years ago or if your family lived here one hundred years ago any and all information will be appreciated. Thank you to all of you who can help with this. You can email any information to info@lisbonhistorycenter.com, you can mail them to 102 East Main, Lisbon IA 52253 or you can just stop buy the history center.
-The Lisbon History Center does not have any events planned at this time. Please check back often to see any upcoming events.